Season One of Ozark was resealed on Netflix on July 21, 2017. It comprises 10 episodes each one hour in length. The serie was produced by cast member Jason Bateman, who also directed five of the episodes.
The season introduces Marty Byrde and his family, and their attempt to launder money for largest drug cartel in Mexico, led by Camino Del Rio.
Synopsis
[
]
Economic advisor Martin "Marty" Byrde suddenly relocates the family from the Chicago suburb of Naperville to the summer resort community of Osage Beach, Missouri, after a money laundering scheme goes wrong, and he must make amends to a Mexican drug cartel by setting up a bigger laundering operation in the Ozarks. When the Byrdes arrive in Missouri, they become entangled with local criminals including the Langmores and Snells.
Cast
[
]
Main
[
]
Episodes
[
]
Production
[
]
The show is set at a modest waterfront resort at Lake of the Ozarks, inspired by the Alhonna Resort and Marina, where series creator Dubuque worked as a dock hand while attending college in Missouri during the 1980s. Most of the shooting locations are in the Atlanta area at Lake Allatoona and Lake Lanier, rather than at the Lake of the Ozarks, because of tax breaks offered by the state of Georgia.
The film crew constructed a set in Georgia after extensively studying the Alhonna Resort property. Some scenes are filmed at Chicago locations. Only a few scenes of the pilot were shot in the city of Lake Ozark, Missouri; these include shots of the locally famous "Welcome To Lake Of the Ozarks" sign and the "Injun Joe Muffler Man" statue.
Originally, Jason Bateman was supposed to be the sole director for the first season, but scheduling conflicts prevented it, so he directed only the first two and last two episodes.
Gallery
[
]
Posters
[
]
Videos
[
]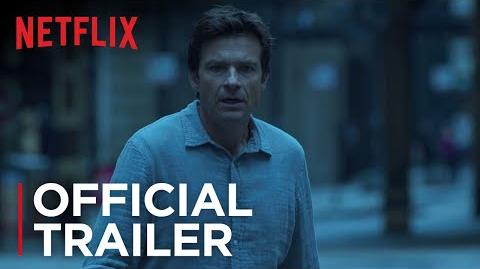 Photos
[
]